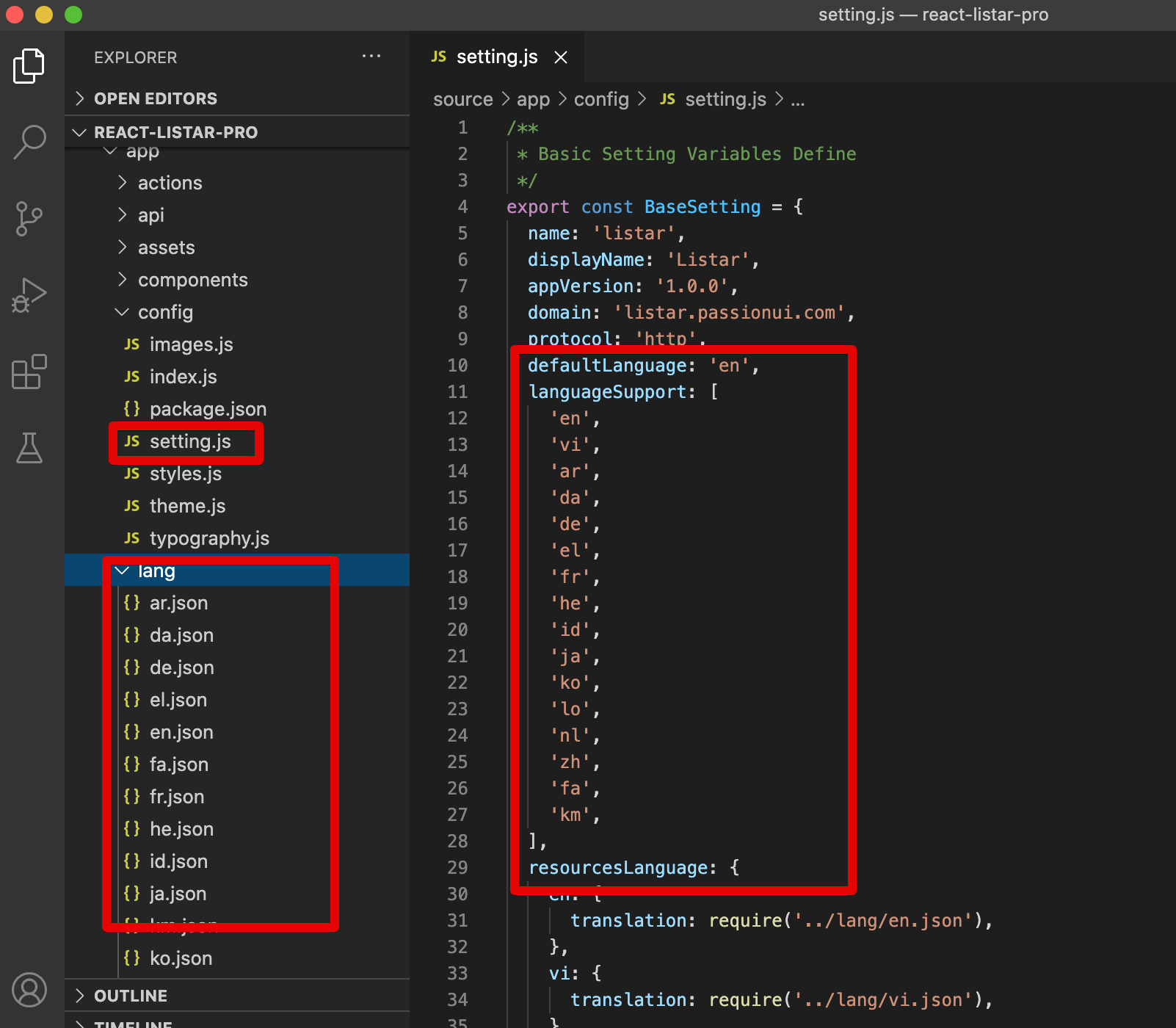 First, please check file ./app/config/setting.js and define your list language support
After then check folder is storing language files ./app/lang/.. .
All files are formatted with json data
How to add more language in your application ?
1> Add more json language file in the folder  ./app/lang/*.json , then json file name base on your language code with format ISO-2.
You can refer language ISO-2 in here https://www.loc.gov/standards/iso639-2/php/code_list.php
2> Open  ./app/config/setting.js and update setting related with language
BaseSetting.languageSupport = […]
Add more your new language code ISO-2 in this array data
BaseSetting.resourcesLanguage = {…}
Add more your resource with json language file in there