This section is helping you how to getting start and run mobile application with your computer
After unzip the download package, you'll found a source folder with all the files. The main source code for mobile application is here. Please see image below.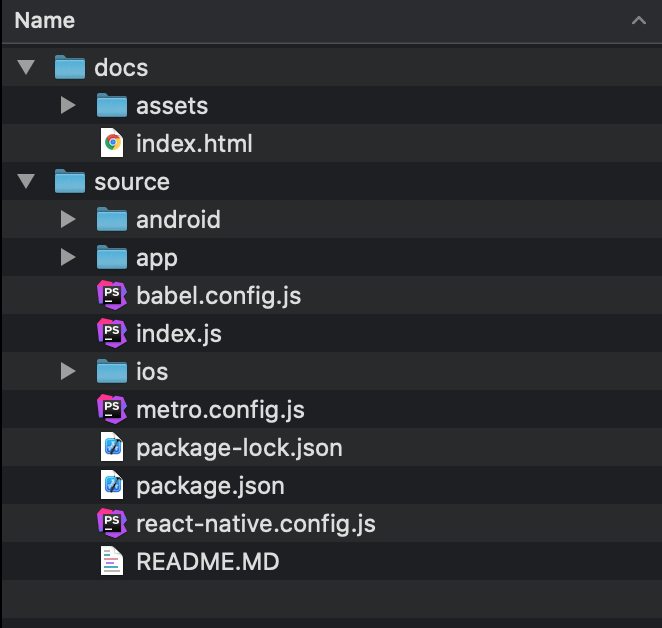 1. How to run Listar Pro with Android ?
Before getting started, please read thoroughly this React Native official docs for how prepare with Android development https://reactnative.dev/docs/getting-started
After you finished setup for Android, we will move to next step
Install node modules
Please use your terminal and run the command below.
cd ./source 
npm install 

Link fonts and resource icons
cd ./source
npx react-native link  

Start a development server by the command
cd ./source
npx react-native start  

Use Android Studio for run the application
First, Please use your Android Studio (4.0.1 or last version)
Android SKD: Please check your Android Studio has installed the latest SDK. This installs the latest Android SDK, Android SDK Platform-Tools, and Android SDK Build-Tools, which are required by React Native when developing for Android
Open Android Studio > Open an existing Android Studio project > Select folder ./source/android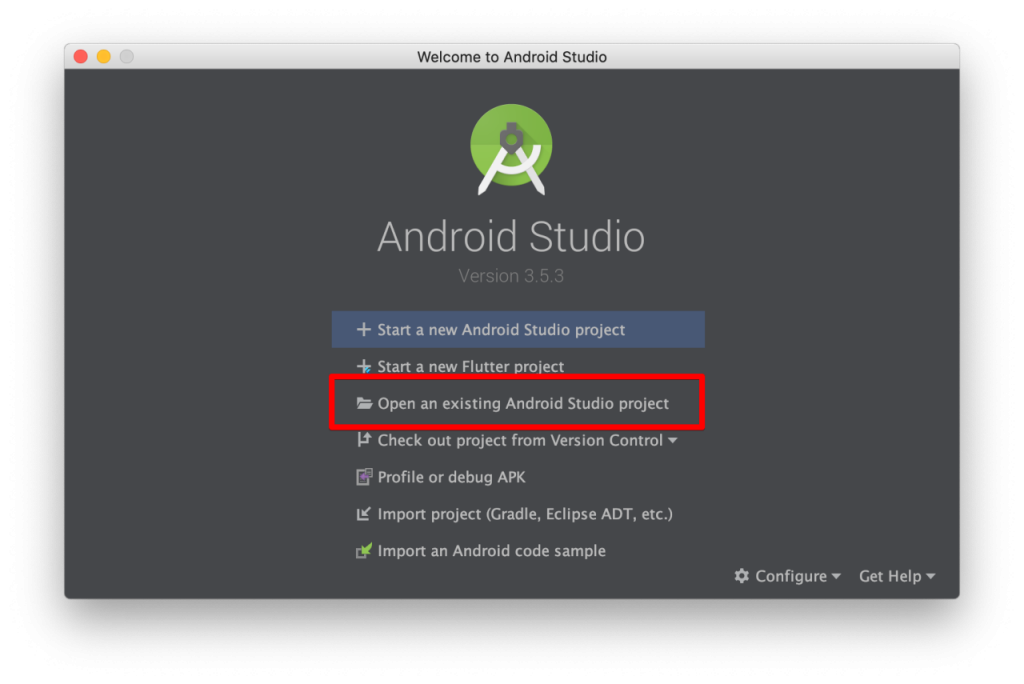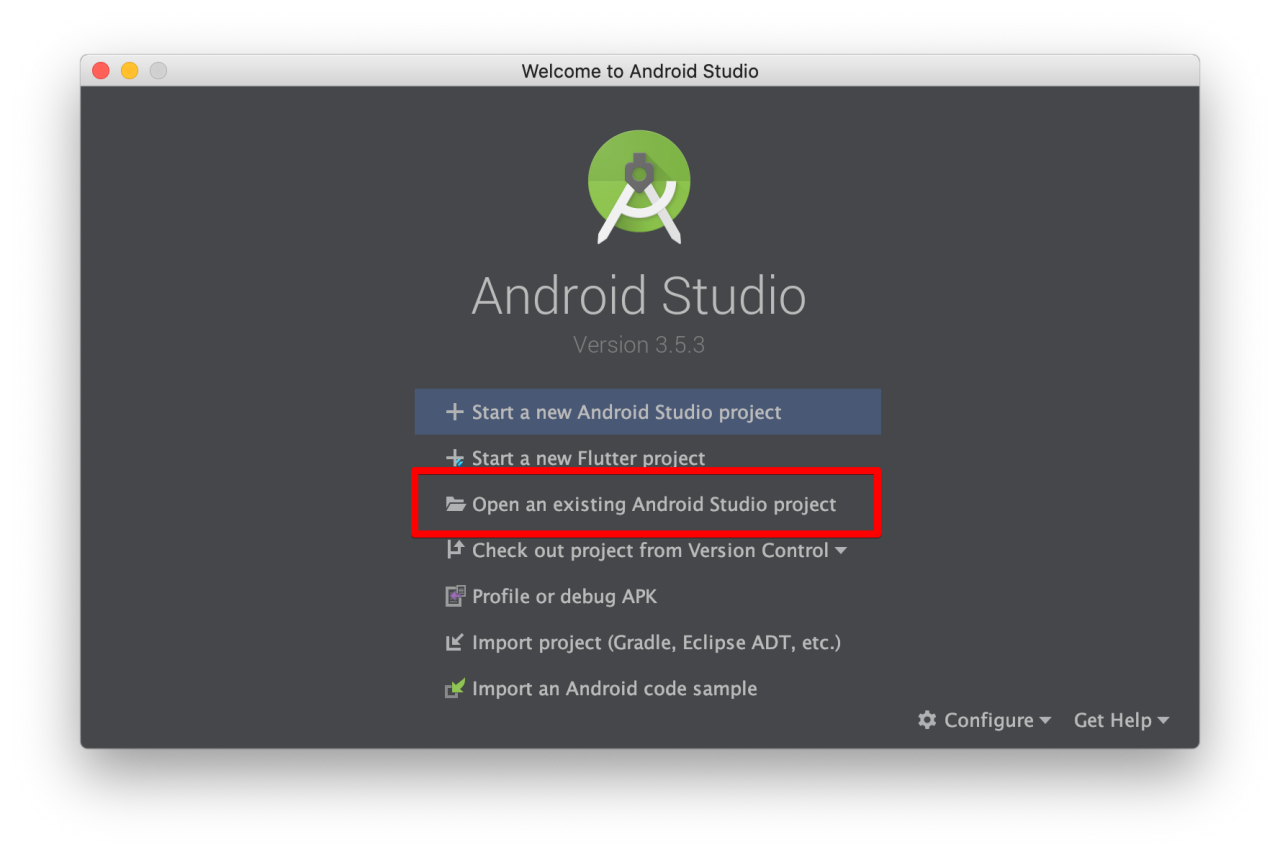 After then please do following steps below
Step 1: ADM Manager – Install your virtual devices for use
Step 2: Sync project with Gradle files
Step 3: Select virtual device and Run your application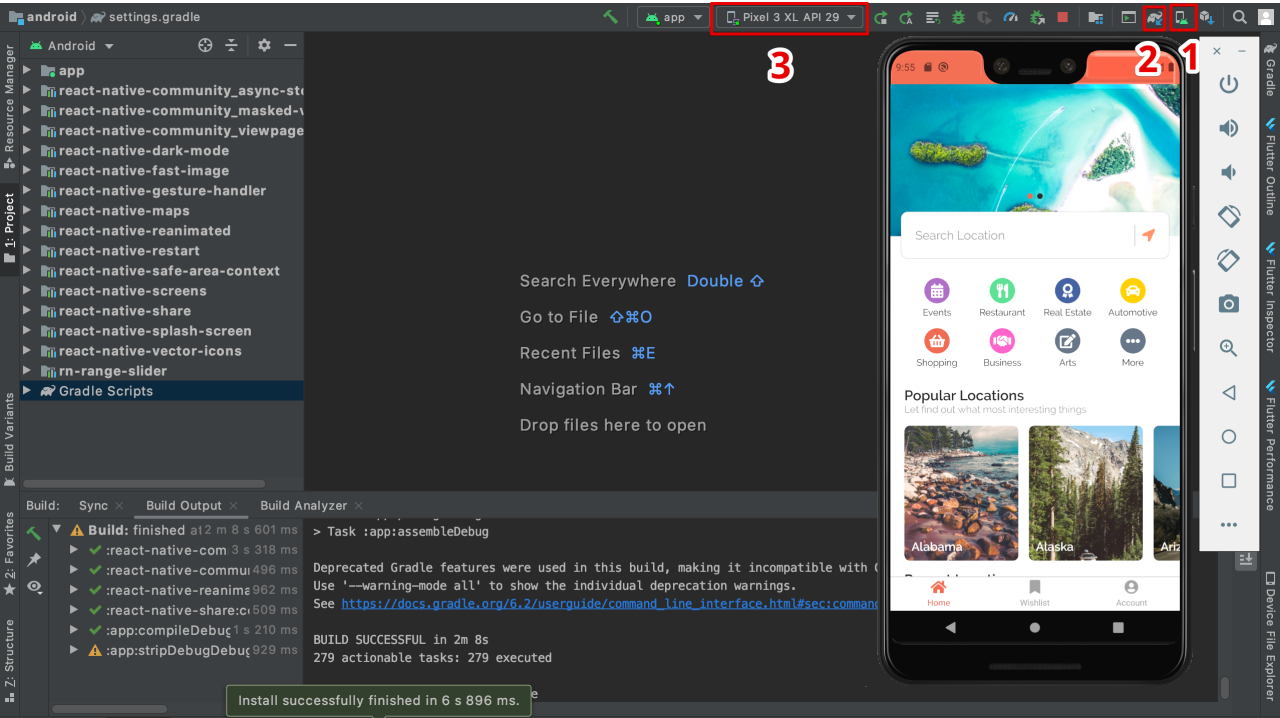 2. How to run Listar Pro with IOS ?
Install node modules
First, we need to instal node modules, please use your terminal and access to the folder ./source and run the command
cd ./source 
npm install 

Install cocoapods
sudo gem install cocoapods  
cd ./source/ios 
pod update  
pod install

Link fonts and resource icons
cd ./source
npx react-native link  

Virtual Device
There have 2 ways run the IOS simulator
Use terminal
cd ./source
open -a Simulator  
npx react-native run-ios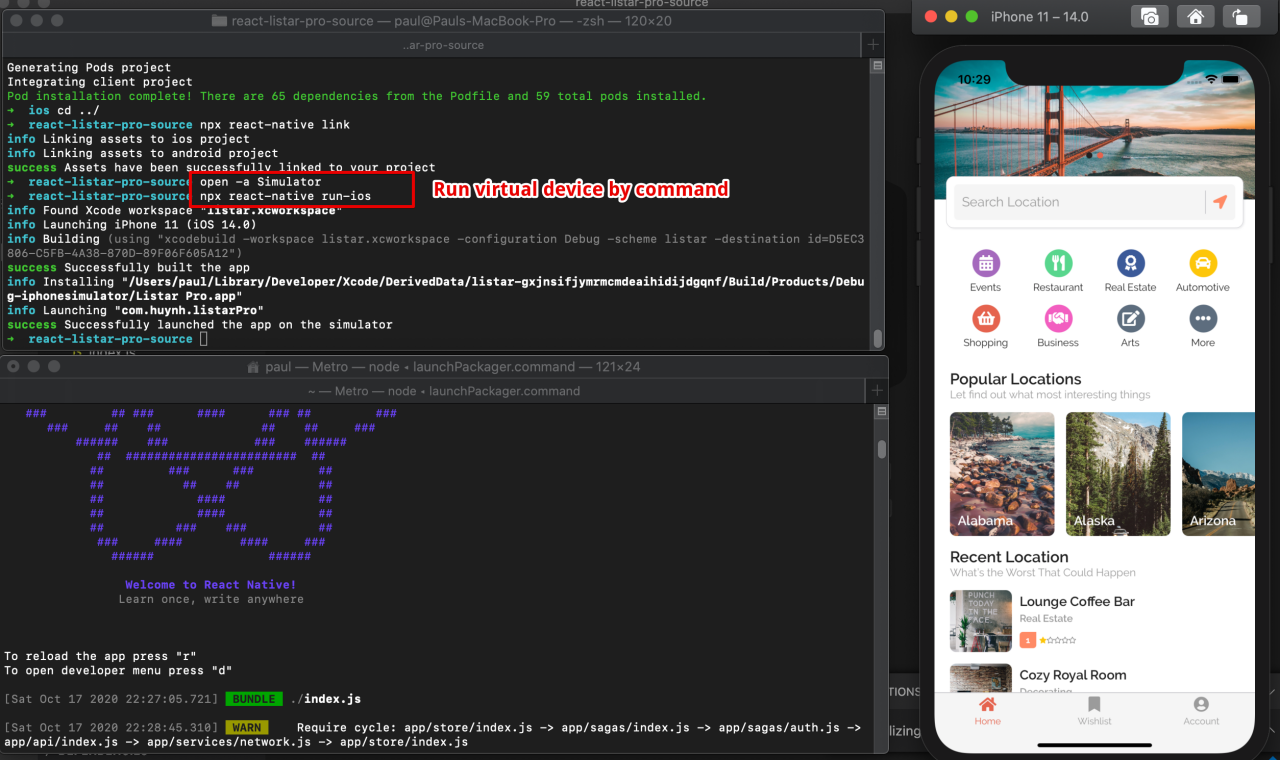 Use Xcode
Start a development server by the command
cd ./source
npx react-native start  

Using your Xcode and open file ./source/ios/listar.xcworkspace and do follow steps below
Select your simulator device
Build project with simulator and your enjoy your development